About Us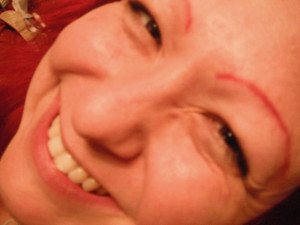 Anna is a nurse.
Anna likes to sew.
Anna has a BFA.
Anna is a blonde.
Anna loves her cat.
Anna is an E-ville girl.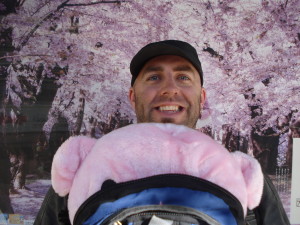 Cal is a Winnipeglet.
Cal plays team sports.
Cal looks great in pink.
Cal likes to fly down mountains.
Cal is the '09 Dinowars champion.
Cal's name is actually Cameron.
Amalgamate!
Together, they are a Calendromic Annachronym.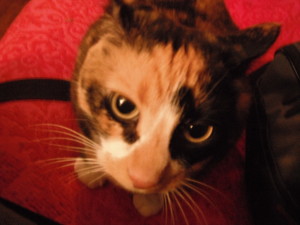 Cal and Anna met in 2007. Numerous times. But Cal didn't remember her name until Anna got a little pointy. He probably won't forget it now. They started dating in 2008, and got engaged at Burning Man in August, 2010. It was a surprise for both of them.
They currently live in East Vancouver with an ill-tempered, misunderstood cat. Yes, they had to mention the cat. Over the next few years, they're hoping to purchase a home. They'd like to travel to a few new places, like Turkey, or Morocco, and return to Japan, where they went in 2010.
They enjoy challenging intellectual debate, and dress up awesomely every so often. They work really well together. And both hate doing laundry. And are far too fond of taxidermy. Cal communicates with computers, and Anna helps heal bodies. They both kitchen dance. They gave each other lobsters for their first Icksmas stockings (they share an appreciation for all things crustacean). And Cephalopodean. And Cnidarian. Really, just tentacles. And they love their tent. Cal doesn't kill house plants. And they're going to Burning Man this year, where they'll celebrate their union where it all began.